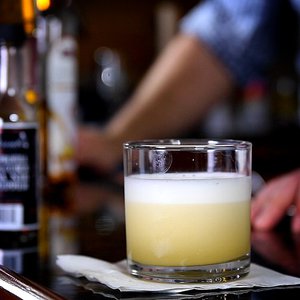 ×
45.0
ml
Fresh lemon juice
How To Make The Tequila Sour
Add all ingredients into a cocktail shaker and dry shake (without ice) aggressively for 15 seconds. Add ice and shake again for 15 seconds then double strain into an old fashioned glass (ice optional). Add three dots of bitters for presentation and serve.
---
Three bitter dots for presentation
Lightly dry citrus meets agave with cinnamon spice, cacao and lingering tequila.
---