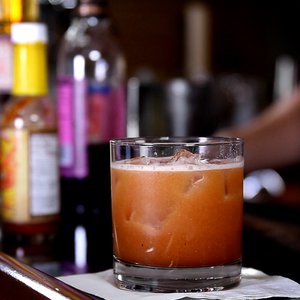 ×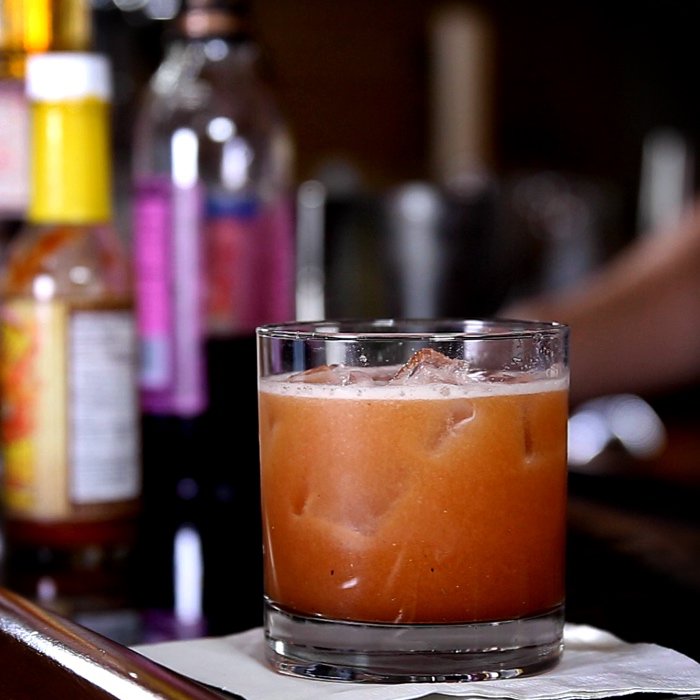 Add all ingredients to a cocktail shaker with ice and shake for 15 seconds. Strain over fresh ice into an old fashioned glass.

The original design was a combination of tequila and a homemade sangrita, however the use of orange juice with tomato juice and spices in this cocktail recipe bring those together in the build itself.

For hot sauce, one may choose Cholula as it is a Mexican hot sauce or something spicier.
---
Tequila meets tomato juice which quickly bounces into a sweet tomato orange flavor profile and ends with a spicy kick.
---