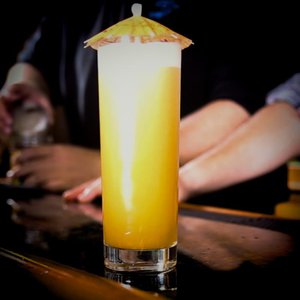 ×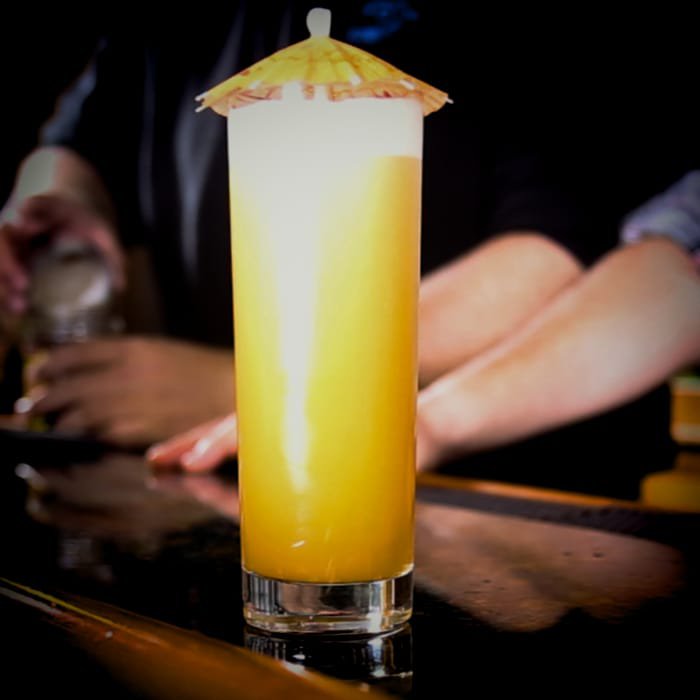 1.0
oz
Overproof Rum / 151
3.0
oz
Fresh orange juice
How To Make The Hawaiian Slammer
Add all ingredients to a shaker with ice and shake aggressively for 15 seconds, strain over ice into a tall hi-ball glass and add maraschino cherries on an umbrella. Serve.
---
Two Maraschino Cherries / Parasol
Fruity, but also intense with flavorful coconut and banana, and a bit of a rum bite.
---