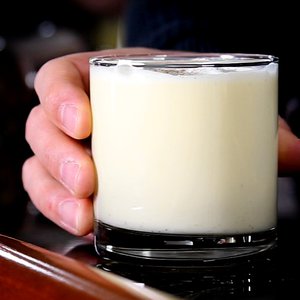 ×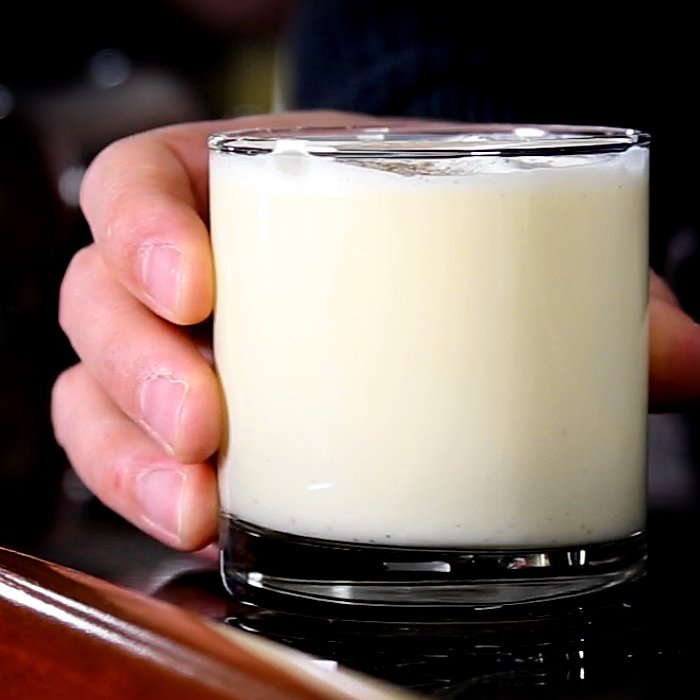 How To Make The Spiked Eggnog
Chill your old fashioned glass with ice and water. Add all ingredients to a cocktail shaker without ice and aggressively shake for 15 seconds. Add ice to your cocktail shaker and shake for another 15 seconds.

Dump your ice and water from your glass and strain contents of shaker into a chilled glass. Garnish and serve.
---
Fresh Grated Nutmeg & Cinnamon
Creamy eggnog with a lightly burning alcohol, lightly sweet balanced against a rum finish. A bit chalky aftertaste.
---