×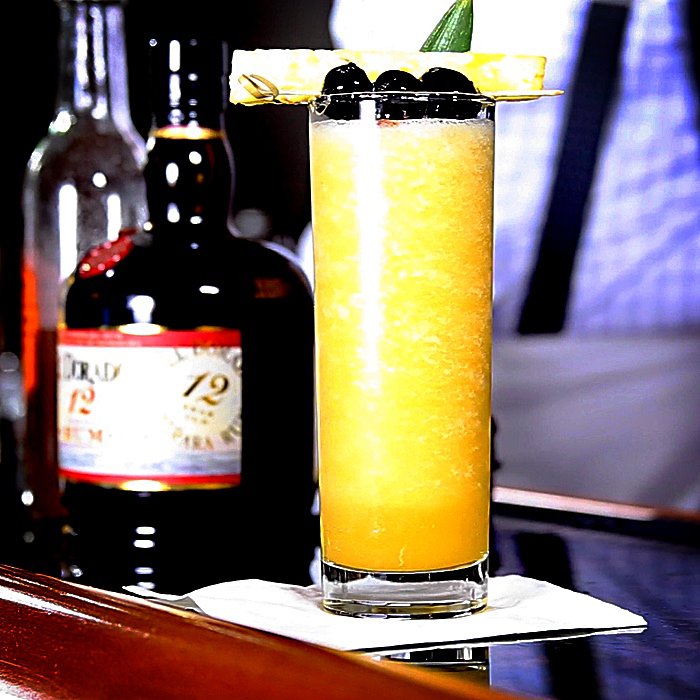 10.5
oz
Martinique Rhum / Rum
3.5
oz
Fresh orange juice
1.75
oz
Allspice dram / liqueur
How To Make The 3 Dots and a Dash
Combine everything into a blender and blend at high speed for about 5 seconds. Pour into a tall glass and garnish with 3 cherries and a pineapple spear (can also stick the a blade of the pineapple in there). The three cherries are your three "dots" and the spear is the "dash."
---
Three Maraschino Cherries and a Pineapple Spear
Distinct clove-forward flavor, allspice with a nice bite of sour lime and a finishing of warm rum and Martinique funkiness.
---