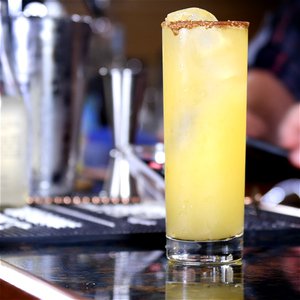 ×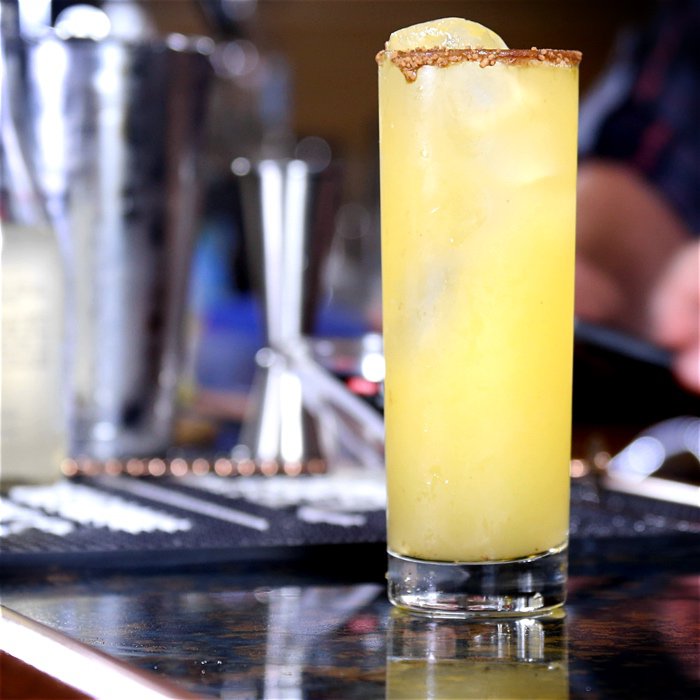 How To Make The Mayan Mule #2
Rim glass with sugar, cinnamon and coco and set aside. Add all ingredients except ginger beer to a cocktail shaker with ice and shake for 15 seconds. Strain over ice into a highball glass and top with ginger beer.

Chili Steeped Tequila: Roast a habanero pepper or two, and peel of the skin once it crisps a bit. Take the skinless habanero and soak them in tequila (5-6 ounces or so) for 30 minutes. Use that for the tequila called for in this cocktail.

For rim: add demerara sugar, cinnamon and coco to a bowl and mix to integrate. Use that as your rim garnish. Wet the rim with lime juice.
---
Cinnamon, Demerara Sugar and Coco rim
Hot and spicy fire, chocolate, tequila, spice and acidity all wrapped in more spicy heat!
---